Wedum History

J. A. Wedum: The Founder
The J. A. Wedum Foundation was incorporated in 1959 by the Wedum Family of Alexandria, Minnesota. The initial assets were the remains of the J.A. Wedum estate. This is where the journey begins.




Mr. J.A. Wedum emigrated here from Lillehammer, Norway in the late 1880's and continued to have strong ties to the family in Norway throughout his lifetime. As he became successful, he went back to Norway many times bringing his family cars and all kinds of appliances from America.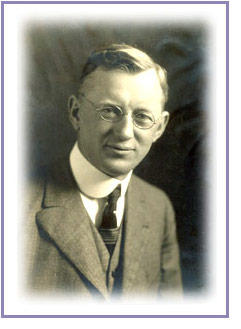 J. A. Wedum owned, and operated a number of hardware and lumber businesses throughout west central Minnesota. He was an entrepreneurial banker and business man who worked with rural farmers in Douglas, Grant, & Pope Counties. J. A. Wedum not only provided loans to farmers, but went to their homes and taught them how to keep books, finance projects, and achieve their goals in the farming communities.

J. A. Wedum was always active in the communities where he resided. His philanthropy included:
• Helping found a church in Kensington, Minnesota
• Financing research on the Kensington Runestone
• Helping found a bank in Alexandria, Minnesota
• Playing an instrumental role in building the
Congregational Church in Alexandria Minnesota
It wasn't until after J. A. Wedum passed away, that his assets were truly known. Throughout his life, he provided dozens of loans to rural farmers on a simple hand shake. These appreciative farmers diligently made payments on their loans long after J. A. Wedum's death. It was these payments that were used to start the J.A. Wedum Foundation.



---
John Wedum: The Next Generation


John Wedum, J. A. Wedum's grandson, soon became the driving force behind the Foundation. John followed in his grandfather's footsteps and became a very successful business man and long time supporter of charitable causes. John married Mary Beth, and as a team they continued to drive the Foundation forward with hard work and the fire in their hearts to make a difference. It is from their hard work and dedication that the Foundation has continued to grow into what it is today.

The Foundation is currently based in Minneapolis, Minnesota and has a long history of dedicating substantial portions of its resources and energy to charitable causes allowable under its broad charter. Support for the education of youth has always been a high priority. The Foundation also promotes quality housing for seniors and currently has properties in Minnesota and Texas.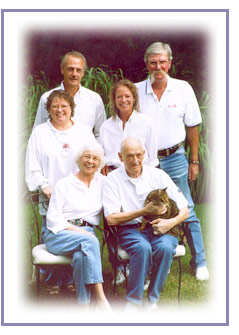 Other examples of charitable giving include: making education more accessible to young people everywhere, sponsoring housing, caring for the aged and infirm, assisting in areas of natural disaster, helping those with limited financial means, protecting natural resources and programs working with troubled youth.

The J.A. Wedum Foundation published a book detailing the history of the Foundation and commemorating the life of John Wedum. If you are interested in obtaining a copy, please contact the J.A. Wedum Foundation office.